Come, meet the architect who is painting our hearts with popping colours and a wondrous mishmash of ethnic & western fashion! Cathy D'Souza, stylist and blogger, is mesmerized with the vibrant wardrobe of Lucky Patel, our newest addition to fashionistas we love…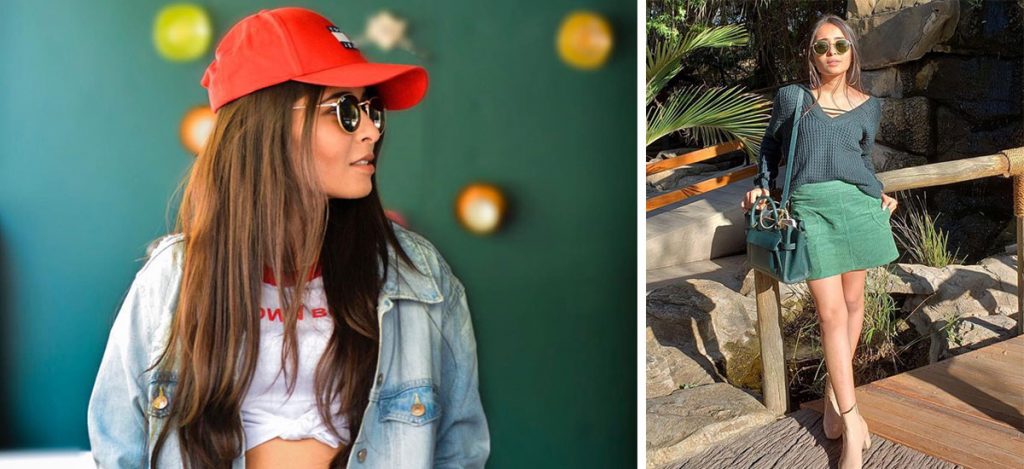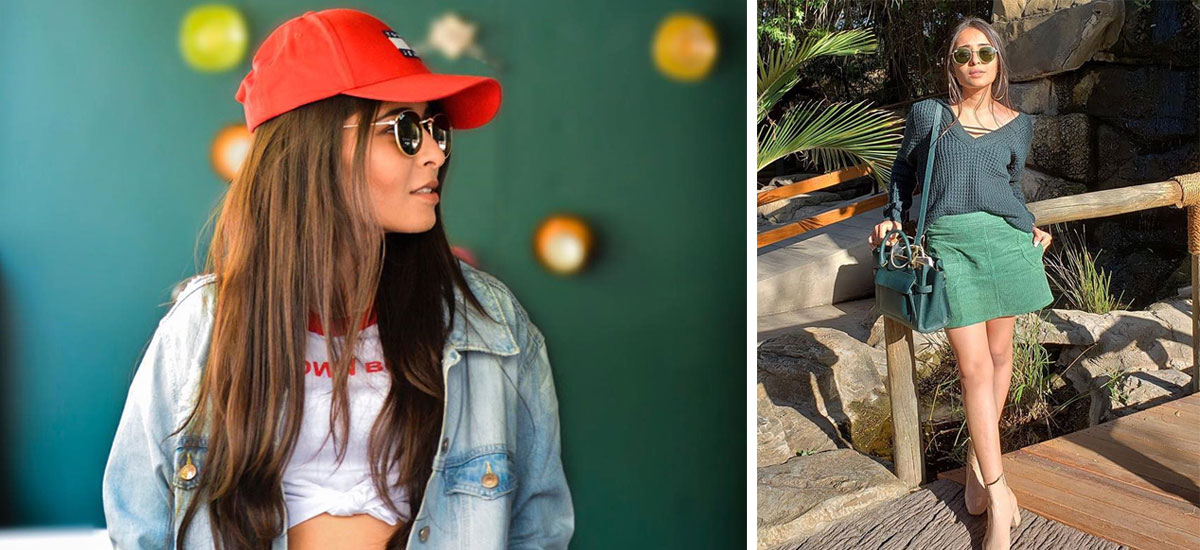 Comfort – that's the word she chooses when asked about why she has such a wild variety in her wardrobe! From lehengas and fancy dupattas to hot pants and sunny dresses, this petite little Instagram darling has it all. And boy, can she carry them.
"I love experimenting with my looks, but I make sure that I'm always comfortable – that's priority no. 1," Lucky says. "I love simple, soft, breathable fabrics in this season. Dresses, jumpsuits, off shoulder tops and crops are all my favourites. This being said, I also LOVE being in Chikankari ethnic dresses.
Fashion has always been important to me. Even as a child, colours, prints and materials fascinated me."
On fleek for the season, her wardrobe is overflowing with polka dots, stripes, yellows and mints greens.
She smiles when probed about her love for Forever21… "The first piece of clothing that I bought with my own hard-earned money was my favourite distressed denim jacket. This was 6 years ago, and I still wear it with just about everything."
She loves that in F21 she doesn't have to think about being on-trend or worrying about the runway. "F21 does that for you. I never have to think too much before picking up things that suits me."
This 25-year-old architect, designer and blogger slays it like a diva, showing off her confidence and vigour just as much as her style! Follow her already… @poiseapetite.