There are two extremes to wearing checks – it can either turn out clownish or you can look uber refined in them. Right from school (when my checked uniform groomed me to take on this trend) to working in a fashion publication (where checks are the instant cure for Monday blues), I've had a love-hate relationship with checks. Here's my personal guide to styling this print… Cathy tells you all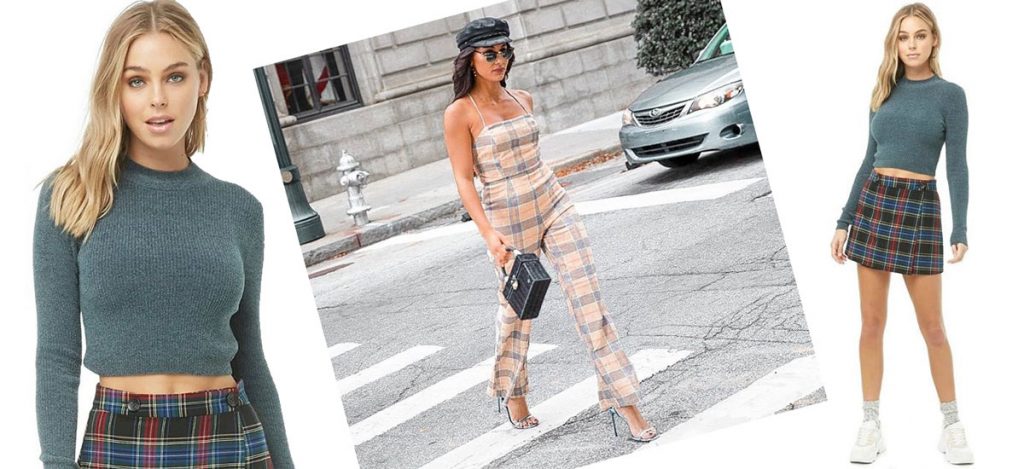 In 1995, Alicia Silverstone took over our screens with her cute-sy rendition of a checks-clad teenager in Clueless. Ever since then, there's always been a positive association with the print for me. But it wasn't always this way. As a pre-teen, I was sceptical about carrying off this now-ramp-worthy trend because I would associate checks with clowns – those vile creatures who were part of every childhood nightmare (thanks to the 1990 film It with Pennywise and his creepy smile).
Currently, I am obsessed with checks and my fanny packs and backpacks showcase them in the best possible way. I tend to pair my checks with solid colours. So, a chequered fanny pack goes well with my solid bodycon dresses, and my checked backpack complements my drab grey sweatshirts. If I'm wearing a checked skirt, I go the Taylor Swift way and pair it with my high-neck t-shirts – it's all about mixing and matching the right separates to find what works.
In my case, mirroring Taylor Swift's good-girl style and mixing it with Blair Waldorf's (from Gossip Girl) front-bench, cool-nerd look works like a charm. My next conquest? Buying myself a pair of cosy checked pants to go with the newest brogues I just acquired from a flea market in Mumbai. I'm on a roll and my checks go everywhere with me. What about you?
Forever yours!