Fashion lapped a full circle when hemlines went from really long, to kind-of long, to extremely short and back to kind-of-long again. Also known as midis, skirts that end right below the knees or at the mid-calf are all the rage right now and everyone from Coachella to the Billboard Music Awards are giving it their own spin. By trend observer Cathy D'Souza.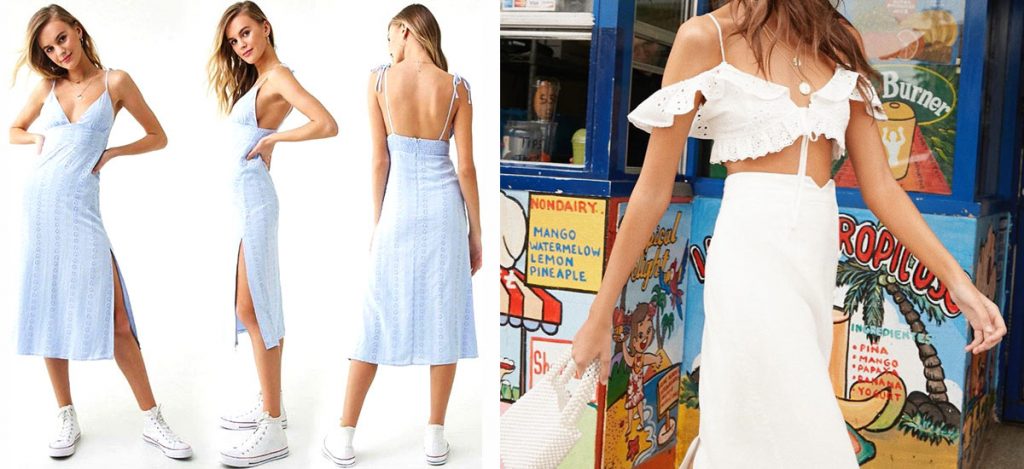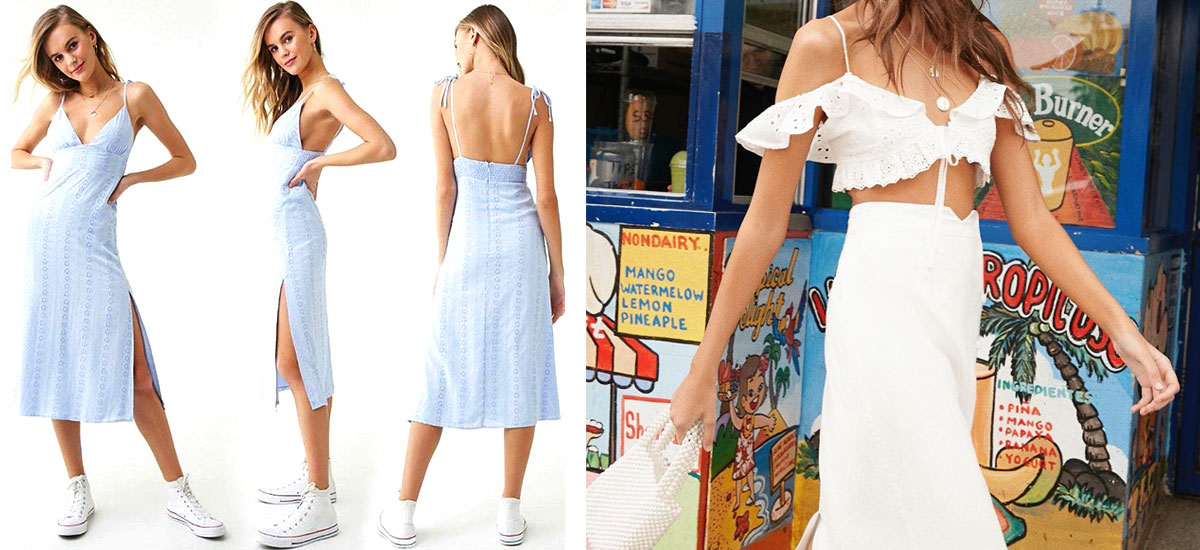 Midi skirts have come back with a vengeance and I'm the last to complain. Rummaging through my mother's cupboard last week, I happened to find one of the most beautiful white midi skirts – one that is sure to become my favorite over the summer. And while looking online on how to style a white midi skirt, I happened to come across some of the latest celebrity images from Coachella – the desert music festival known to attract the biggest stars – and the Billboard Music Awards. I wasn't surprised to find that a number of A-listers decided that a midi skirt was the way to go – both on the red carpet as well as to rock Coachella.
Supermodel and influencer Emily Ratajkowski wore the perfect throwback midi skirt – it had polka dots and it was cinched at the waist. A nod to the 60s and swing, the skirt looked like something Emily dug out of her own mom's closet. She paired it with a beautiful top to complete her look. Former singer and reality-show star, Ashlee Simpson was spotted in a midi skirt at Coachella, one that featured elaborate paisley prints and brought out her inner Boho chic. At the Billboard Music Awards 2019, singer Ingrid Michaelson wore a printed midi skirt with a matching crop bustier to complete what was an edgy and noteworthy look. All of these major 2019 'midi-sightings' were an affirmation that my mom's skirt was going to work… And make heads turn too.
My current goal is to add more midi skirts and dresses to my wardrobe. I am crushing over the midis at Forever 21 – with their quirky prints and summery colors. What are your summer staples going to be?
Forever yours!