Get these stylish 'shots' and you're on an all-time high this season. Yes, denim shorts never ever go out of fashion, and the best part? It's just so easy to make them look cool. Frayed, rolled up, stone washed, pinafore style… slay the short style as you like. Here are some thoughts from our fashion expert Cathy D'Souza.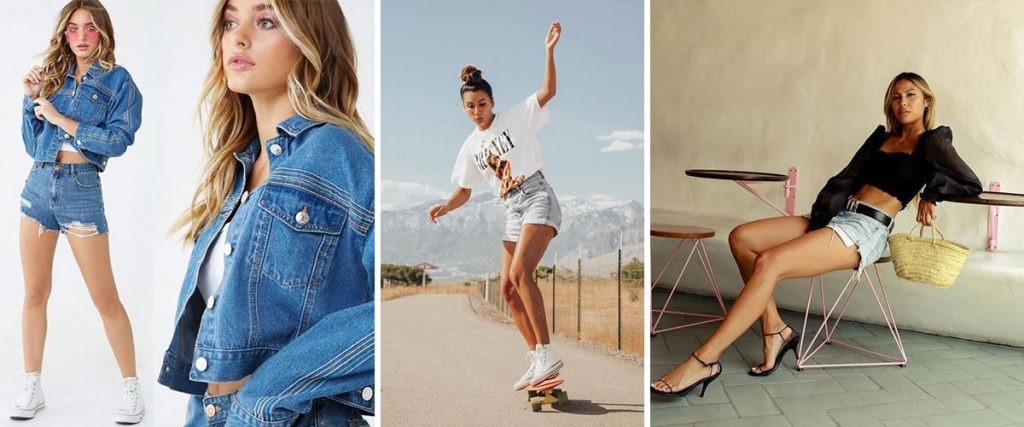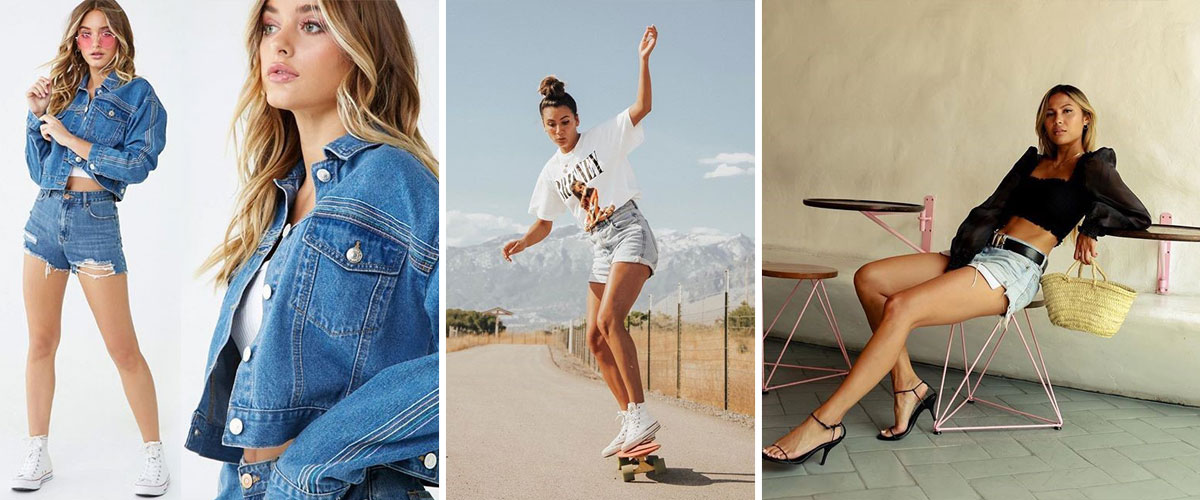 My fave way to do the shots? Denim on denim. And BAE I make sure the shades are a total match. Just love the denim jacket with denim shorts. I carry it to all places casual. It's my uniform through rain and sun. And layered beneath the jacket it's always, always white for me. Ditto for my sneakers. Just love the combo. But if you want to add colour go ahead. Denims pair with just about any colour under the sun.
If you like a bit of sophistication thrown in with the shots, nothing like black. So top off with black, add black heels and maybe an elegant dog-collar by way of jewellery especially if the top's off your shoulders – and you're all done to turn those heads where you walk in. Should you wish to up the temperature, a fitted top with really, really short 'shots' and a sleek black belt does the trick. Can add some glitter make up and skip on to that anything-goes party with the gang.
From girly to sexy, this is one garment that makes the mark – just depends on the styling and the type of shorts you pick. Must-remember when you do the shots: make sure those legs are at their best – toned, waxed, moisturised. And yes, be lavish with the bronzer. Also, as Victoria Beckham famously said: it's the accessories that make the outfit. So wear that quirky geometric print scarf as a tie, shoulder length drop earrings on one ear, a traditional stone anklet… Let your imagination take flight. And one last thing, get lots of 'shots' – the more the merrier. Show your wardrobe some love and get them denims in a multitude of colours.
Have fun. Cheers!