A snazzy pale pink and gold manicure on cat nails, paired with finger cuffs, is perfection. In the era of the Kardashian-Jenners, nail art and finger dress-up is to die for. Know more from someone who believes she'd make a very rich hand artist…By fashion follower Cathy D'Souza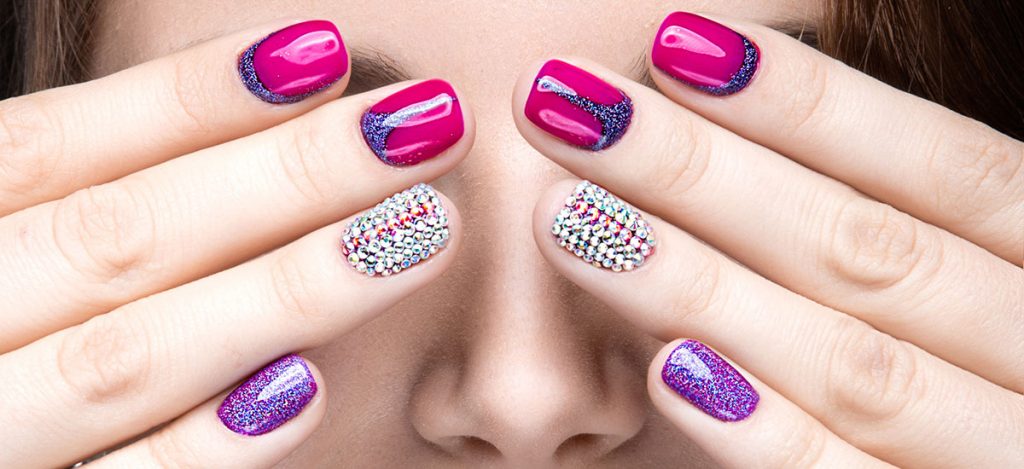 I look back at my teen years and cringe a bit–those sugary-sweet, pink nails paired with plastic hand accessories scream "fashion amateur" like a neon sign on a busy highway. However, more subtle hues of pink still remain my top pick when it comes to painting my nails. Accessorised with Boho-approved rings and chunky bracelets, pink nails can go from the 90's cringe to present-day lit in an instant.
To spice up my favourite shade and the accessories that accompany it (in order to impress my on-fleek Insta followers), I've mastered a few tricks of the trade – credited to inspiration from nail-art diva Tammy Taylor's beauty routine – "Eat, sleep, nails, repeat.", and in keeping with her advice, I've come up with different ways to turn your hands into conversation starters.
Metal up your tips. Traditional white is so yesterday when it comes to French manicures! I pair the base shade (blush) with metallic gold polish on my tips. It catches the sun's rays, reflects better than my sunnies, and plays the perfect little partner to my studded rings, hoop earrings, and my you-can-spot-it-from-Mars highlighter. Basically, I'm that shiny disco ball that brings the partayy to your party.
Stop that clock! I need more glam-up time. Okay, so I am usually racing against time. But, life becomes easier when your nails look like a million bucks. I love sparkling up my ring finger in a glitter-gold paint while solid rose paint accentuates the rest of my talons. I accessorize with intricate rose gold or gold accessories such as a hand chain or midi rings to up my game.
Glitter, glitter everywhere. I like to up the tempo with dazzling gold stars stuck on each nail bed. It is essential to experiment. A LOT. When my nails are this lit, I usually prefer sticking to lighter accessories, like a charm bracelet or fewer rings.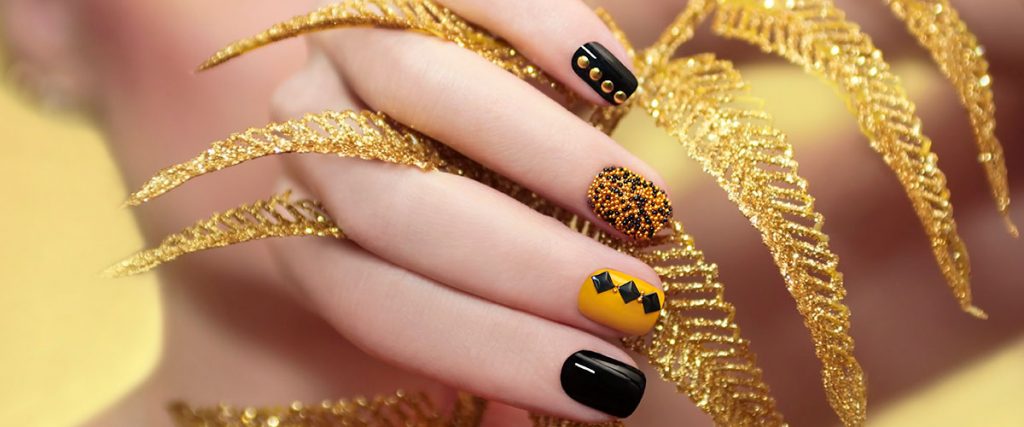 When the stars shine down. "Any woman can wear a great outfit, but it is her nails that make the statement" – another Tammy Taylor gem. The woman knew my golden crop top would need some company one day. My solution? I like glittery-gold nail paint on my claw tips to make them dazzle. Add a statement bracelet to make heads turn.
Go 3D on the sparkle. A tiny, cutesy bow, a mini rose or simply a star smothered in sparkles fixed on each nail… Be ready for the slow claps and whistles. Accessorise with intricate and light neck and wrist jewellery FTW.
Beauty authority Sally Hansen had it right when she said: "'Your manicure's too shiny', said no one ever". So shine on, girl!
Forever yours!