Our favorite beauty expert, Cathy D'Souza, is here to give us all the best skincare tips we need to get gorgeous glowing summer skin!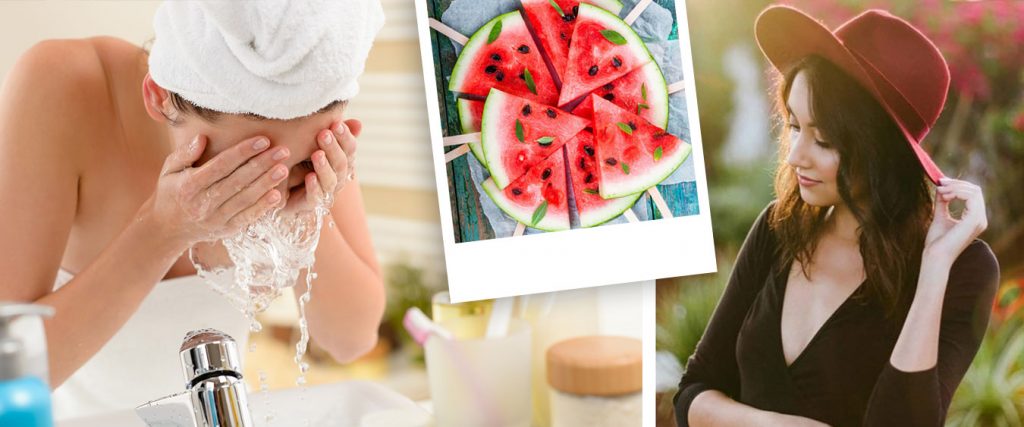 Whether you're outdoors in the hot summer sun or staying at home away from the pollution and dust, carve out some time every day to give to your skin. There's no better time than now!
Here are some of my favs:
Anti-aging antioxidants
Two words: Vitamin C! Get plenty of it through fruit like oranges and mangoes! Add a squeeze of lemon into your black tea for an extra hit and don't forget that cuppa has some antioxidants too.
Cleanse twice a day
It's hot and humid out and you're probably sweating a lot more than usual. Don't leave that excess oil and sweat to linger on your skin and clog your pores. Wash your face with a light foaming cleanser once in the morning and once before bedtime.
Moisturize before bed
Set aside those heavy-duty moisturizers you used in the cold winter months and switch it up for a lighter water-based moisturizer that will allow your skin to breathe. The more natural the better. Apply before going to bed.
Drink plenty of water
Hydrate! Hydrate! Hydrate! That's the number one rule to that summer glow! And it doesn't just have to be water. Add watermelon, oranges, cucumbers, and lettuce to your diet to up your water intake and get all those extras in micronutrients too.
What's that one summer skincare tip that works wonders for you?
Forever Yours!