As black as the trendiest black, and as creamy as cream itself, charcoal ice cream is the latest in a list of food trends that's here to stay. What makes it tick? Why are millennials going gaga over it and why does it need to stay… Cathy D'Souza give you the lowdown on this 'it' food.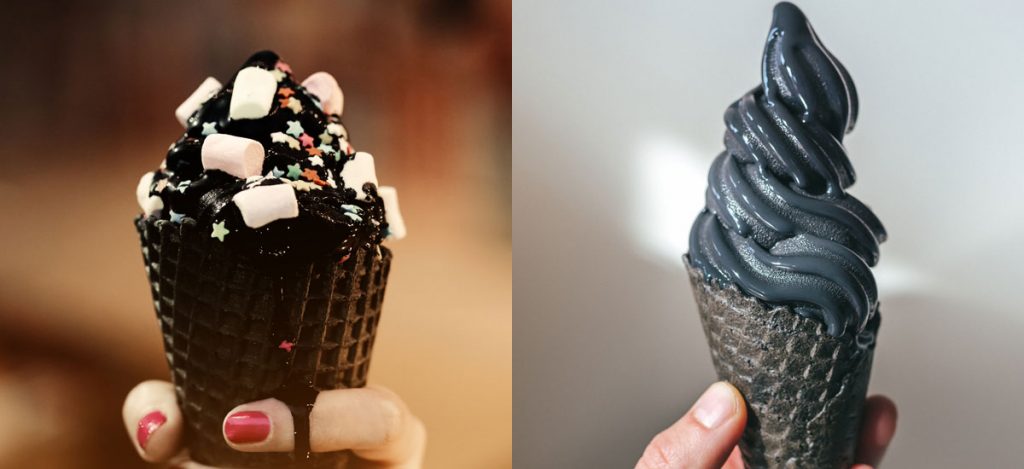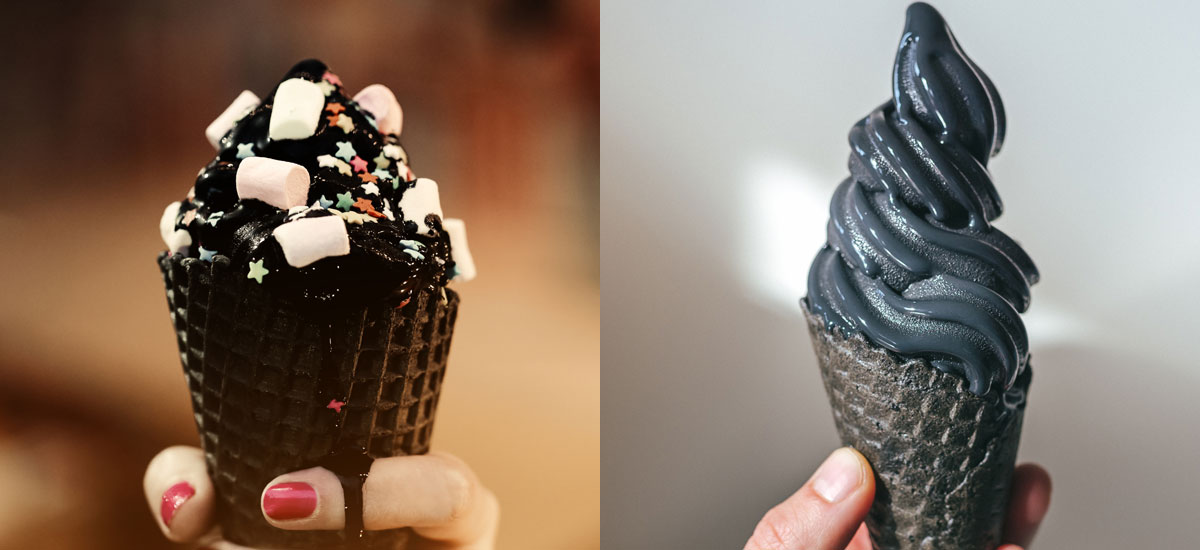 Last month, I held my very first waffle of charcoal ice cream in my hands and did not bite into it for at least five minutes. Those five minutes were spent clicking pictures of the ice cream and posting them on my Insta stories. Charcoal ice cream was everything I expected and more. It was surprisingly creamy, it is blacker than black itself and it lends itself well to toppings of different colours, shapes and sizes. Delish and so beautiful! (Contrast it with a white bustier bodysuit, and you're topping all charts!)
So what really is charcoal ice cream? There's two answers to that. Activated charcoal, a detoxifying substance traditionally used in medicine, is now being used in consumer products and, more recently, ice cream. The striking black colour of the food it is added to, such as pasta and ice cream, makes it highly appealing to millennials. The other way of making ice cream black is by adding coconut ash – the charred and processed remains of burnt coconut shell. But then coconut ash ice cream is not charcoal ice cream in the real sense. They are only similar in appearance.
One of the reasons why charcoal ice cream sears the pop charts is because it's extremely photogenic. It doesn't just taste good with sprinkles and chocolate chips, it also clicks well with them. The colour of the ice cream makes it so appealing that it is now used to create dramatic and over the top freak-shakes (milk shakes that have been amped up with lots of toppings).
For me, charcoal ice cream resonated with my soul, nuanced and mysterious, seamlessly drifting from one Instagram feed to another, gathering double taps as it goes, making the world an even more Instagrammable place.
What are your thoughts about charcoal ice cream?
Forever yours!