Not only is this material an animal welfare miracle, but also, its waterproof! So, bring in the rains, because we're going to 'rock' the season, says trend spotter, Cathy D'Souza…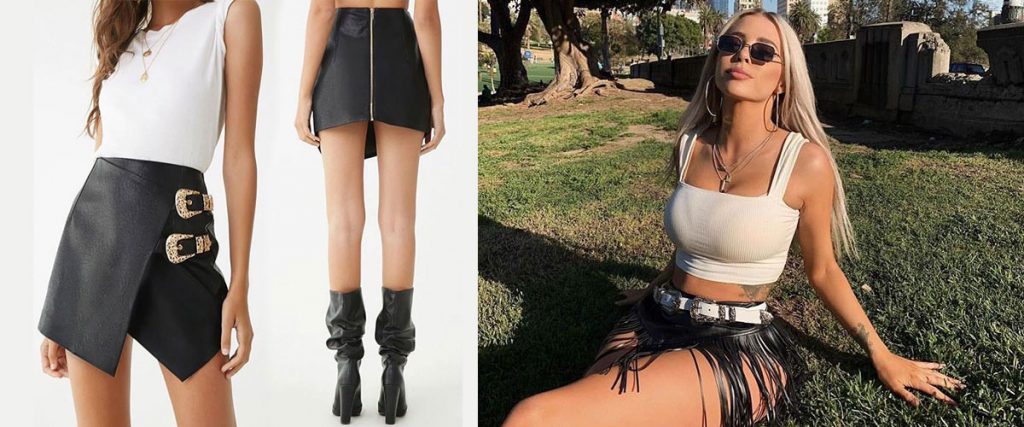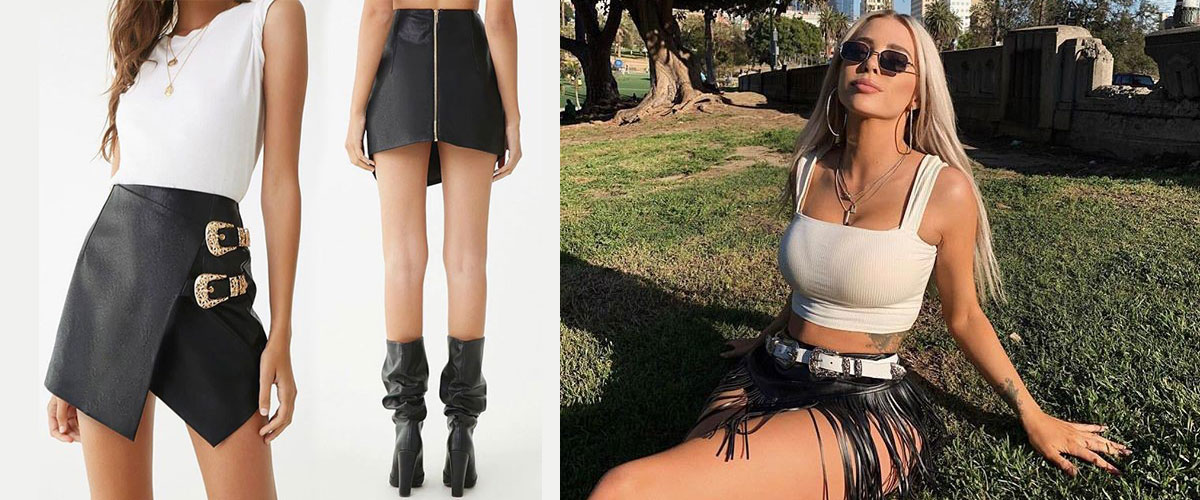 Don't you feel like you can conquer the world when you're wearing faux leather leggings? Well, I sure do! Faux leather is the one material that can transform your mood instantly to a chic, high-power and high-glam one.
In mood for some waterproof PU (Polyurethane)? Here are a few of my favorite styles that you can step out in the rain in, with lots of glitz and panache:
Leggings to kill
Recently my brother hooked me on to the rock band The Doors, with Jim Morrison as their lead! Oh my, my, my! Those leather pants on him were nirvana…
Anyone with an attitude to slay can pull off the thrill of wearing leather pants or leggings. Pair one with a crop top, or a loose front-open denim shirt with a tube, or just pull over your fav sweatshirt and you're dressed to kill!
The perfect sleek Jacket
It's shiny yet tough; it's glamorous and yet badass! It's the perfect look for ALL moods, and owning that 'one gorgeous jacket' that fits you seamlessly and goes with everything is truly essential!
Trench coat? Hell yeah!
Want to kill it the Matrix style? Trench coats in any material is considered high fashion, and one in faux leather is all you want. Imagine walking into your workplace wearing that and rain boots, when everyone else are in their dripping, gloomy workwear!
The cute little f-leather skirt
It's my go-to party-look these days. Pencil mini or short skirts are dreamy when paired with a lacy, fitted top for a date night, or a loose, tucked in shirt for a casual party! The skirt is all the drama you would need in an outfit…
Classic LBD with some gloss
Everyone owns little black dresses, but one in faux leather? Your wardrobe is going to love it! It's the best outfit that fits the description of 'day & night', 'chic & sexy', and 'soft & edgy'. And if you want to indulge in other colors, how about a metallic gold or a classic red?
Accessories, on fleek!
Shoes, bags and oooh – headbands! Pick a variety of colors and styles to pair them with your everyday workwear, casual dinners or fancy parties. Faux leather adds the perfect final dash to your look, don't you think?
Rock? Punk? Goth? Or just a super glam girl-next-door? What's your faux leather look going to be?
Forever Yours!