'If you love Meryl Streep as much as I do and still haven't seen Julie and Julia, wait till the 15th! It's her birthday, coinciding with our Independence Day, and I'm going to make a tri colored dinner… yaas queen!' Are you as excited as our food loving, wellness blogger Cathy D'Souza?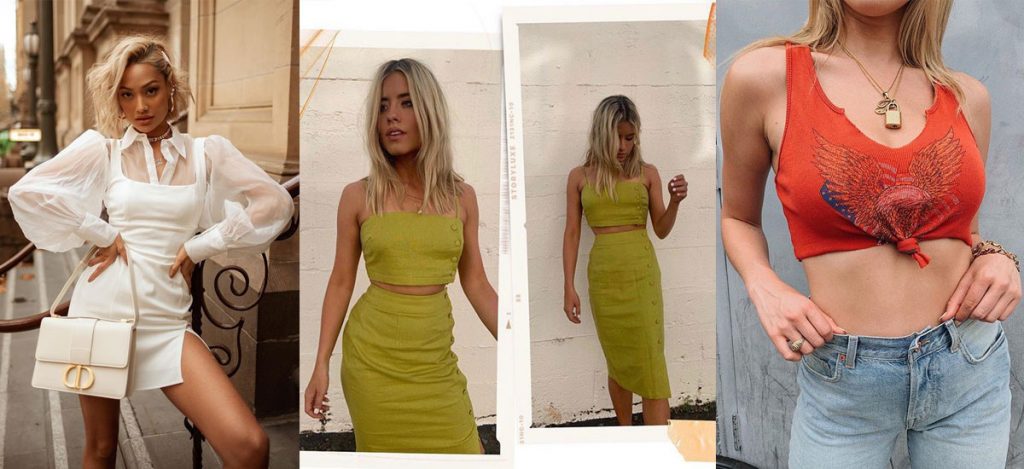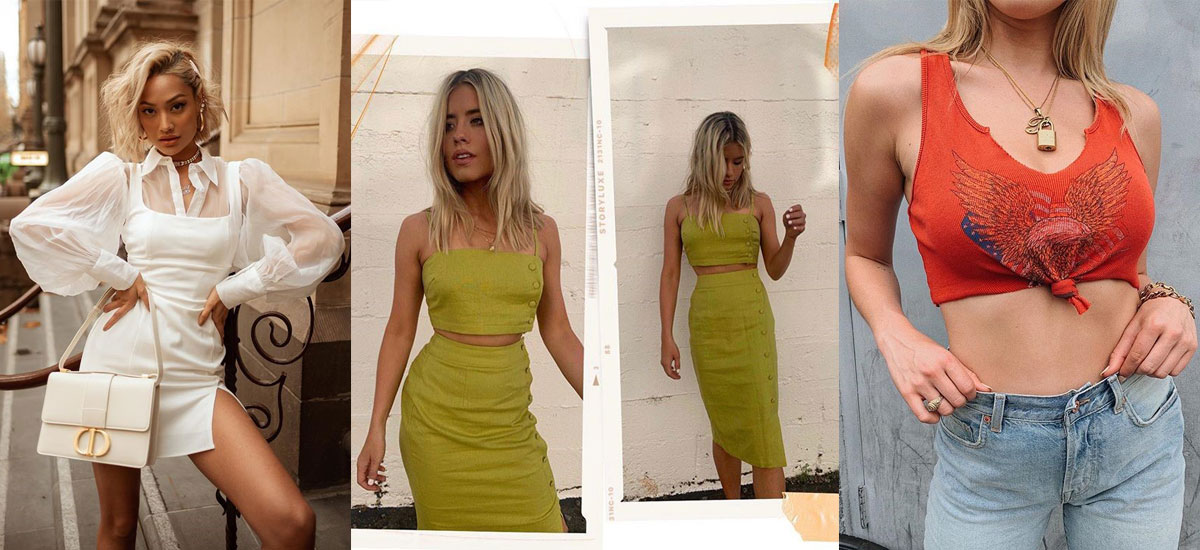 Julia Child, aka The French Cook, was one of the very first celebrity chefs in the world of television. And I love her and her recipes almost as much as she loved butter! So, I'm going to try my hand, for the first time, at making Julia's signature dishes specially selected for the Tri-color Day of India.
Gâteau à l'Orange
It's the perfect Orange Sponge Cake. This dreamy cake is quite easy to make. It only requires less than one cup of sugar, less than one cup of flour, one orange, 4 eggs and a pinch of salt. All you need to do is mix in the yolks, flour, sugar and orange into a batter. Then whip the egg whites and add it to the batter later.
Just bake it till it doesn't stick when you fork it, and voila! A yummy, sweet smelling, comfort cake is all ready to indulge in.
Supremes de Volaille Aux Champignons
It's French for Julia's famous Creamy Chicken and Mushrooms. It's slightly more complicated than the cake, but just look at the pictures online – that's all the motivation you'll need to make it!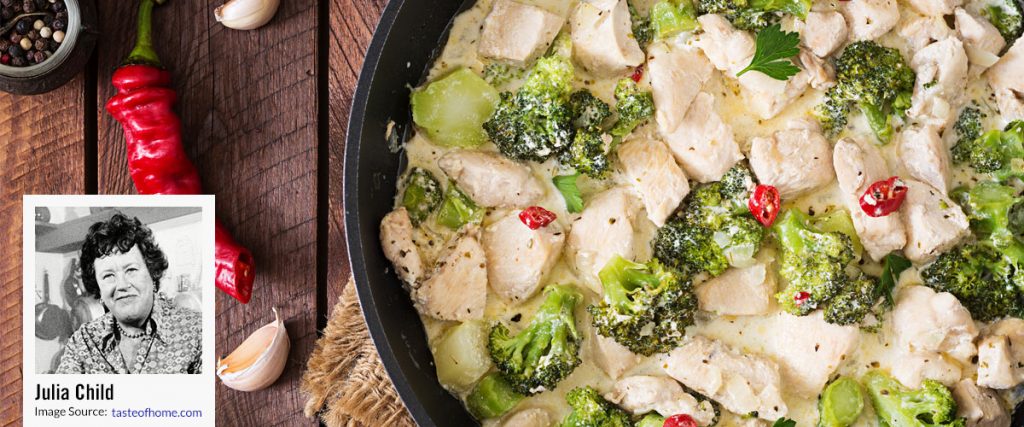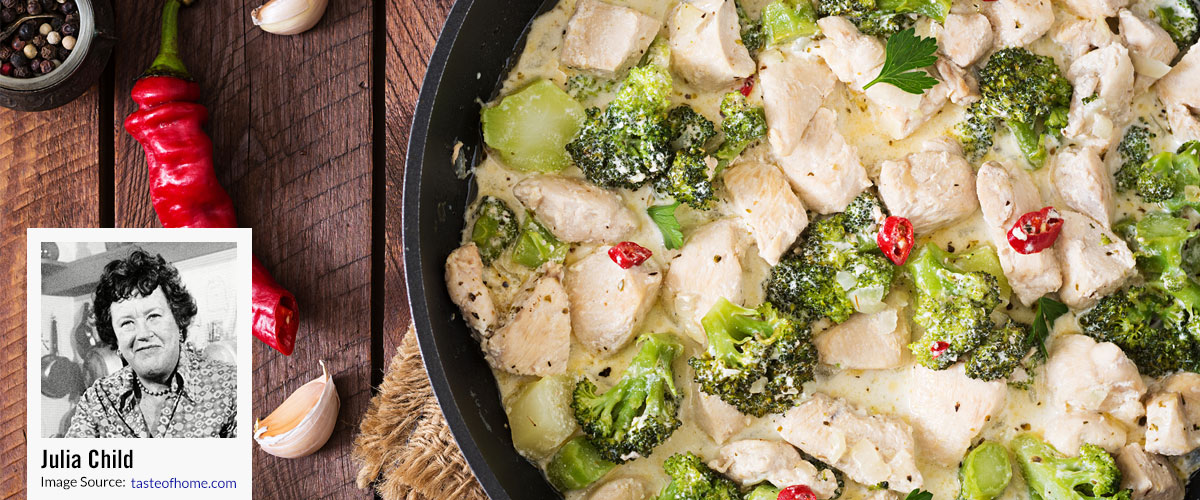 First, marinate the chicken with lemon and some seasoning. Separately, melt butter in a pan and sauté green onions till they're brown. Add the mushrooms and let them moisten for a couple of minutes before adding the chicken. Now here's where Julia would pop the pan into the oven, but if you want to stick to the stove, just add some extra melted butter to the chicken and cover it till it cooks completely.
For the sauce, add 1 cup of heavy cream to the pan and add seasoning as per your taste. To make this dish white and green (for the tri-color affect with the orange cake) add steamed broccoli and French beans to mix and stew it just for a few minutes till its rich and creamy.
Serve with garlic bread.
And that's it! Orange, white and green are all going to be on my dinner table as I flip onto Julie and Julia, and pamper myself to the coolest and fanciest Independence Day meal ever. And on a different note, if you're inviting your friends over for this, go saffron in your choice of wardrobe!
Cheers Julia, Happy Birthday!
Forever Yours!