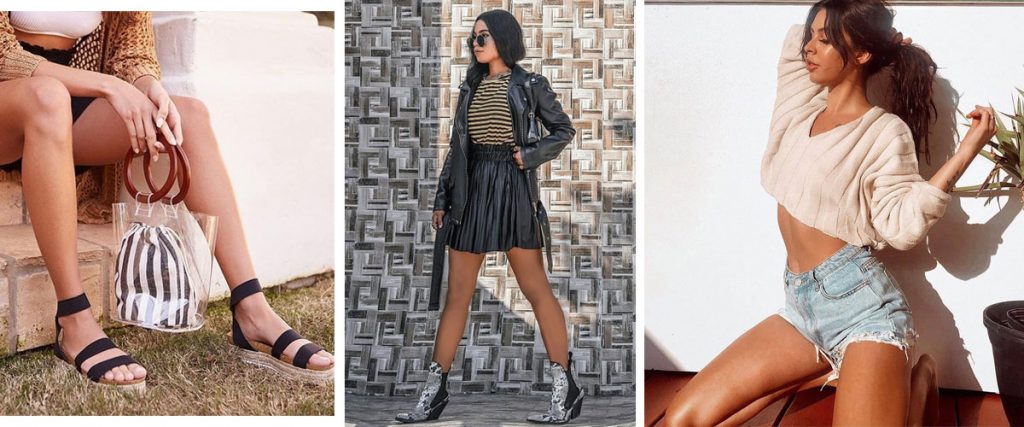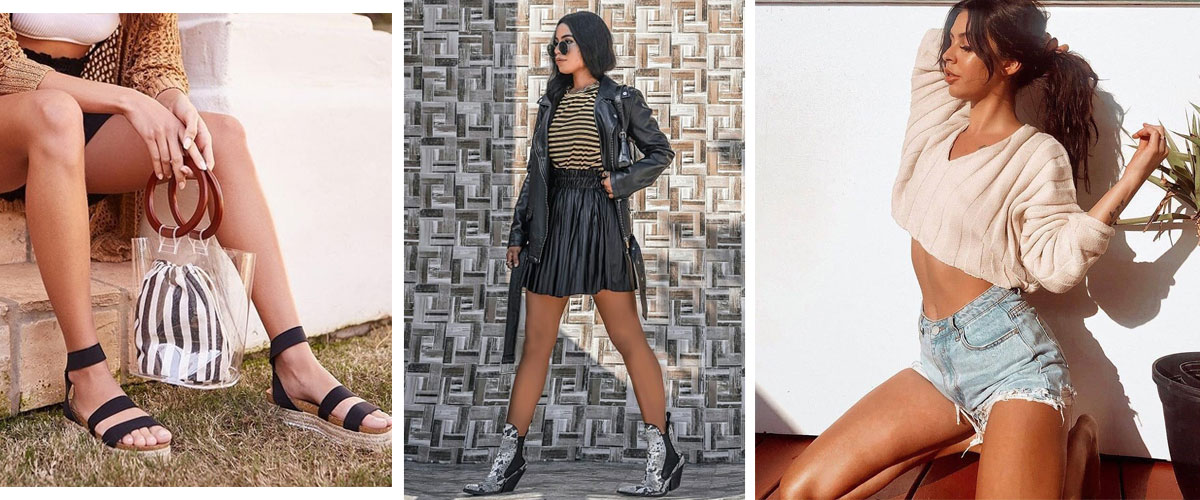 We know what to wear! It's chilly, windy and slightly gloomy, but it's the season of cherry blossoms and we're totally in the mood to pop out from the crowd with happy thoughts, good mood, and colors on our clothes! Cathy D'Souza, our trend spotter, tells us how!
Say goodbye to gloomy with your style; it's all in your wardrobe! Dress up in the following styles and you will slay the whole month at work or college.
First up, stripe stories!
Stripes are in and how. Redefine your stripes with straps and vertical prints and jazzy patterns that will pep up your mood. Prints matter, yes, but think about strappy shoes, gladiator style sleeves, accessories that you were hesitant to carry before! Go all out. Even try some stripe on strap styles.
Tutti Fruity
Love some color on you? Go with fruits. Fruit prints are all about hi-fashion this year and I love it! Fruits on your clothes and bags were the only thing missing from my wardrobe and I finally got it fixed.
The one monochrome I love – LBD!
The little black dress, a classic, is perfect for this weather. I'd love to try a knitted LBD with heels and a coat to get that super classy, boss woman look. I'd add to the mix a cute little knitted beret.
Leather on Leather? Yes, please!
There is no better time than now to try on some leather on leather. My fav style is a little black leather skirt with a cute tee in maroon or red and a black leather jacket to top it off! You can try leather boots and leather pants too. It's warm, comfy, stylish and sassy!
Crop Sweaters, my BFFs
Crops sweaters are love for this season. Just slip into your fav jeans and pair it with a cute, fuzzy little crop top and you're good to go. The sunny winters with this chilly wind is best dressed with crop sweaters, I say!
What's going to be in your warm and cute list this Jan?
Forever Yours!