Here's how you can keep it cool, yet super hawt, at the same time! Cathy D'Souza knows exactly what to cook to make it casual-but-romantic AF…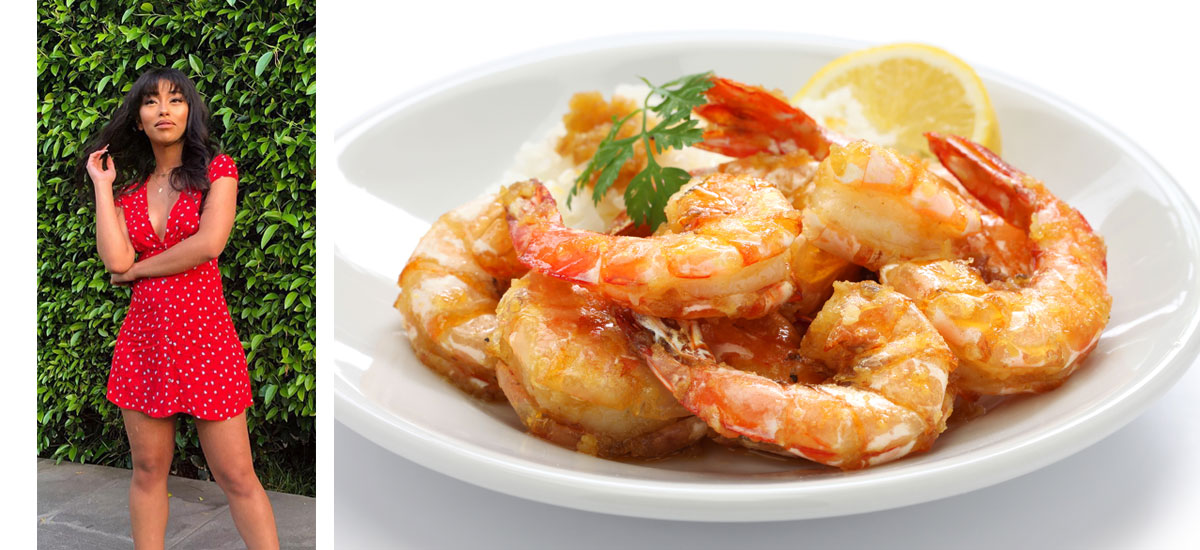 Let's face it – it's hot. So, stay in and enjoy some relax time. And maybe don that cool chef's hat to take him by surprise. Think light, crispy, minty fresh and a little tangy (we know everyone craves something lemony in summers). Here's a perfected three-course menu that can turn your date from a laid-back, cool dinner to a saucy, intimate rendezvous.
Start with a light appetizer. Pan-toss a platter of shrimps (boiled baby potatoes for vegetarians) in butter, chopped garlic and a bit of soy sauce, then squeeze some lemon on top. You can serve this with crispy lettuce and home-made salsa – finely chopped tomatoes, coriander, and onions, soaked for a few hours in lime juice with salt. Yumm! Pair this with watermelon mojitos (watermelon juice, lime juice, 7up and a dash of tequila), some romantic music of your choice and fairy lights!
Next in line is the main course. For meat lovers, keep it light and opt for chicken. It's easy to cook and everyone loves it. My personal favorite is Creamy Chicken.
All you need to do is sear chicken on an oil-smeared-pan with salt and pepper. Separately, cook garlic, thyme, and red pepper flakes before adding chicken broth, heavy cream, sun-dried tomatoes, and parmesan. Cook till heavy and season as liked. Add the chicken to the gravy and cook with a lid on till the chicken is all juicy when you stick a fork in it. Serve with crispy garlic bread.
For vegetarians – replace chicken with eggplant and mushroom. Doesn't everything about this dish sound aah-maazing?
Keep the drinks light for dinner. Switch to white wine or just go with some iced water. Put some music on after dinner – something that you can slow dance to. You need to make some room for dessert!
In summers, desserts are easy. Go for traditional ice-creams or some sorbet. They're not too heavy, and won't make you sleepy (we all know that the date has just begun).
And now for the dressing. Literally. I'd suggest a sexy, yet cute, skater dress – maybe something pastel to suit the weather. It'll be comfy, will show off your curves and you can wear just the right lingerie to look fabulous. Pair it with a messy up-do and hot red/pink lips. Good luck…
Forever Yours!