For her who doesn't need to try too hard. Slay it with separates and fly high on the mix and match (or not). Get the dope! By fashion follower Cathy D'Souza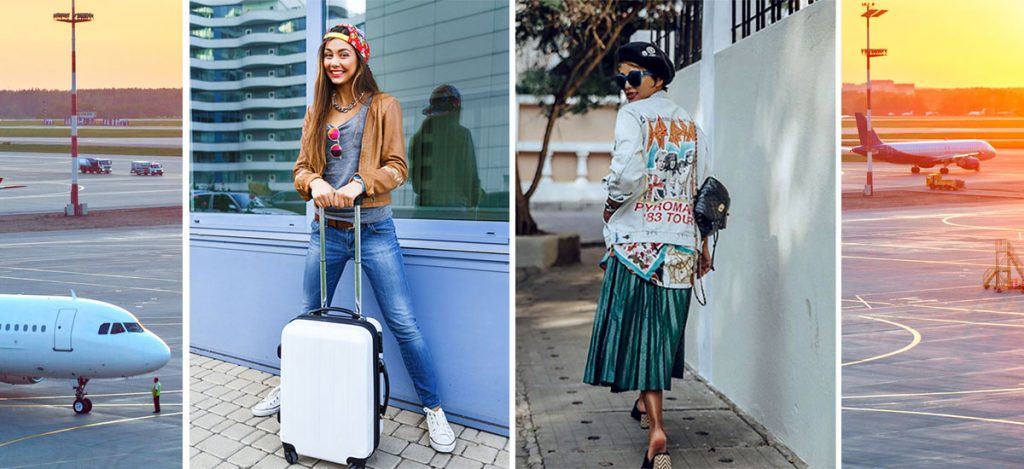 The jet-setting style that celebrities have perfected down to the T includes a bunch of factors. One is the all-important matter of 'finding one self' and what you're comfortable in. The second is about mixing and matching what's on fleek with what makes you go "I'd totally feel great in that!". Here's how I got the two to meet and boy am I glad I did!
Celebrity airport pictures on the 'Gram have been an essential part of me finding my personal style. While our favourite A-listers are often spotted in what look like uncomfortable silhouettes at glitzy red-carpet events, they tend to let go of their OTT choices when they're travelling. One of the reasons I feel this happens is because they often don't have a stylist when they travel. And so, an actor's airport look echoes his/her own personal style – it is both comfortable and reflects who they really are.
For me, the personal style of a celebrity is more relatable. It is more comforting. And it almost goes to say, "We're just like you. Normal, relatable people". And so, taking a leaf out of their books, my personal style now reflects who I truly am. I like to mix and match separates that are chic-yet-comfortable. I pair long, anti-fit shirts with my running tights and sneakers for a day out in the sun. Sometimes, I like travelling in my stretchy skinny jeans paired with a crop top. I also tie a shirt on my waist just in case I get cold on the plane – air-con on long flights can be a nightmare. But whatever I choose to wear, I know they're on point (thanks to Instagram and celebrity paps) and they're uber comfortable (because I wouldn't settle for less). What's your personal style like?
Forever yours!