Suburban themes – that's where it's at guys! Cathy D'Souza, our styling expert, brings you the hottest looks in wardrobes of fashion icons the world over. Own them!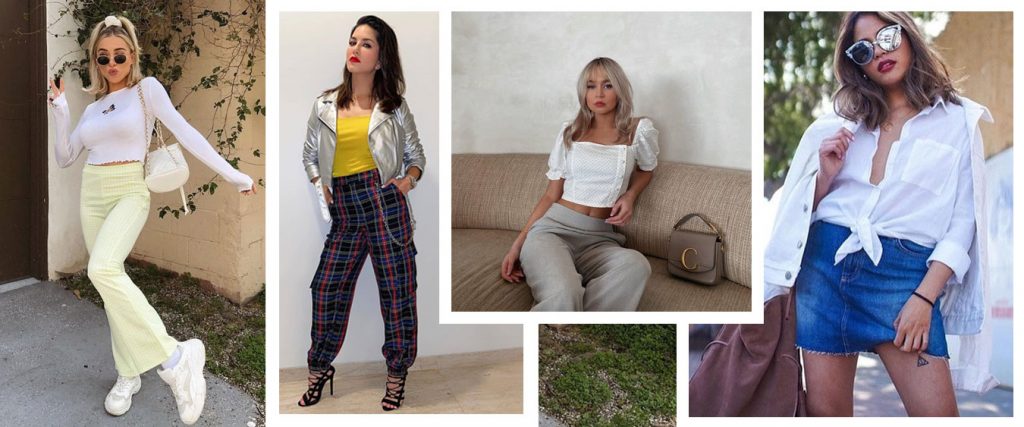 #1
Multicolor stripes
Enjoy the trend. And no, no need to wait to wear them outside – please yourself even when lounging at home! Pep up your mood with multicolor stripes in pops of pinks and blues. Pair stripes with your fav denims or comfy shorts.
#2
Boxy Shirts
Who doesn't like loose-fitting boxy shirts? And bang on for the weather, too. Tie a knot at the waist and match it with skinny jeans. We're crushing on this look big time. Try it.
#3
Flare Pants
Yaas! They're so back. If you don't own a pair yet, there's no better time to change that. Floral prints, magical stripes and block colors… Style them with tight tops (we're talking tube or crop) or loose shirts (knotted shirts, tucked or half tucked in). Watch the magic!
#4
Cargo Pants
Yes, cargos too have swung right back and 2020 is your year to slay them. Balance out these baggy pants with a snuggly fitted sleeveless top or a neutral white crop top. Make this look #goals by slipping on a pair of stilettos.
Love yourself, and the rest will follow.
Forever Yours!