My body has changed a lot since the time I left college and took on a very hectic 9 to 5 job. Right from bagels and cream cheese for breakfast to a quick-but-very-unhealthy pasta for dinner, my waistline isn't exactly going in the direction I want to. And so, I am ever so grateful for the existence of bodysuits! Over to Cathy D'Souza…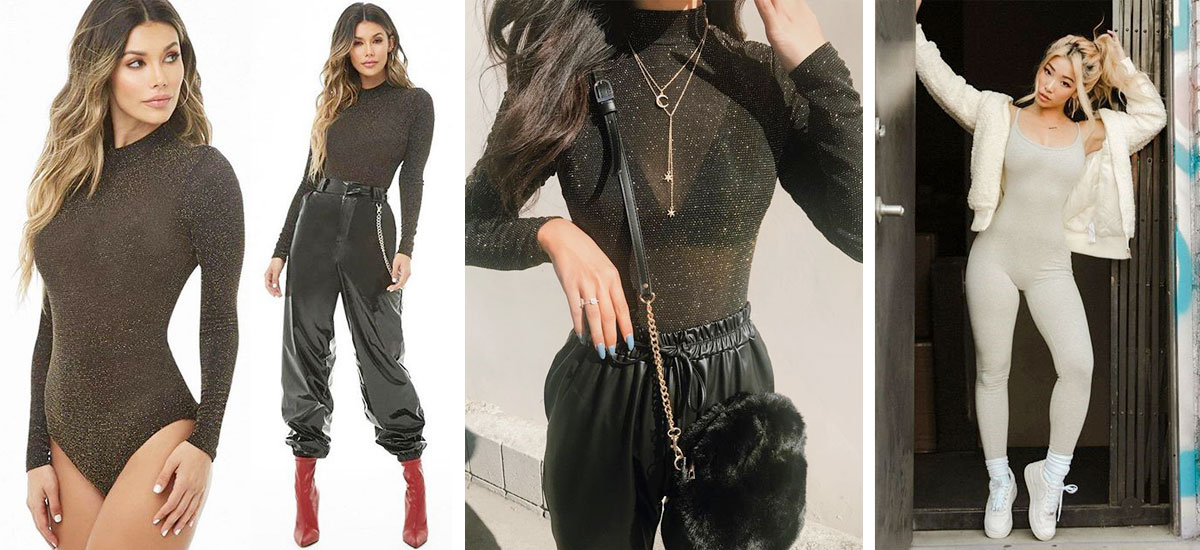 Do you ever feel like you've let go? You keep telling yourself you wouldn't look at another cheesecake or even breathe in the same vicinity as a cheeseburger but when things hit the fan, the first thing you reach for is the high-carb meal? I've been there and my expanding waistline bears evidence to my failing metabolism. But while my waistline is constantly expanding, I have found a constant in bodysuits.
Now, when a lot of people think bodysuits, they imagine Beyoncé walking around, mic in hand, crooning 'Single Ladies' with her hair flowing in the wind. But, thankfully, the Kardashian's have introduced tamer wears of pairing bodysuits with jeans and skirts that are perfect for work as well as partying. I especially love wrap bodysuits. What layers of fabric wrapped around the slimmest part of your waist does is it hides your doner rolls – you know, the kinds you build after years of binge eating (and drinking?). Wrap bodysuits also have a slimming effect, so much so that I wear them to almost all the dates I go on – it plays the perfect wingman.
I love pairing a long-sleeved bodysuit with leather skirts for work and the switching to strappier ones paired with jeans for dates. For a party, I look for more shimmer-y versions of bodysuits. The only drawback of most bodysuits? When you've got to attend to nature's call and you're sitting on a toilet seat completely top naked. My suggestion: get one with a snap crotch; it does exactly as its name suggests. Oh snap!
Forever yours!