I'd like to believe it all started with Gwen Stefani and her cool-girl vibe from the 90s, but to the Kardashians' credit, athleisure went to another level when socks-and-slides and leather skirts with kicks became a thing (a certain Kanye West also deserves part of the credit). My personal encounter with athleisure and the load it has taken off my back, quite literally, muses fashion follower, Cathy D'Souza.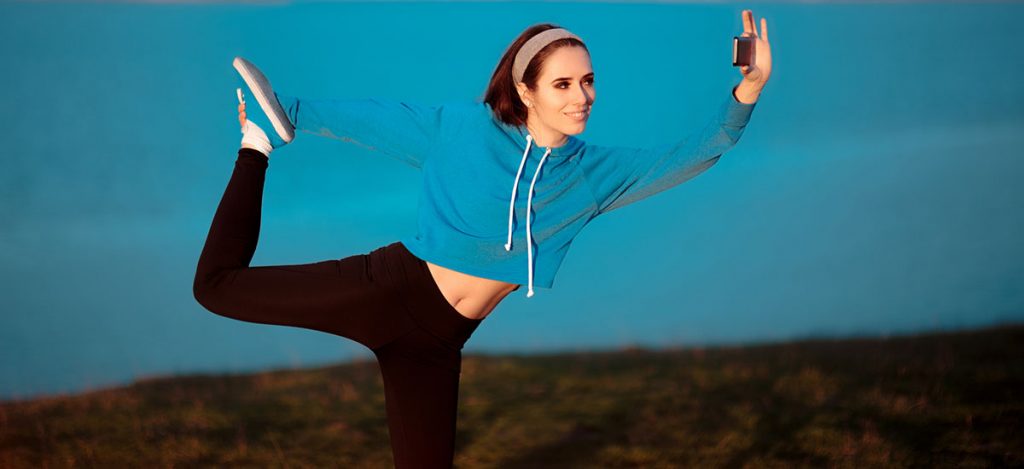 In the 90s, I was your regular kid going to school with a backpack filled more with kicks and shorts than books. Before 8am classes, I'd be found wandering around the basketball court shooting hoops and after school, at about 2pm, I'd get together with like-minded kids to play a half-court game. Life was good. Until I realised I needed two bags, one to carry my books (high school was a b**ch) and another to carry the necessities any self-respecting basketball player needed – my ball, socks, shoes, tights and a sports bra. Because walking around in your "sportswear" wasn't considered cool then.
Fast forward to today and everyone on the streets is flaunting their best athleisure wares. I can wear my cross-back sports bra or v-neck tank top and a sweatshirt with a skirt and sneakers on the streets without so much as anyone blinking an eye. I love going to the gym and walking out like I was prepared to get shot in my #StreetStyle #OOTD – at least my Insta followers seem to think I am. In fact, I love going to work in tights, an oversized t-shirt and my loyal sports bra. And backpacks? They aren't for kids anymore. There are times you think – the good ol' days weren't that great after all. This is one of those times. If Bella Hadid and Hailey Baldwin can champion athleisure, so can I! Don't you think so? What's your favourite athleisure look?
Forever yours!